"BE YOU" RETREAT   June 5 – 12, 2016   Kundalini Yoga & Meditation Retreat in Turkey with Semin & Irena  
Connect with loving Mother Nature and bring  joy and  inner peace to your life.

Yoga
Together, we will have entire week together to go deep into our yoga and meditation practice and experience journey within. Intensive yoga practice in such a pure place, where you are surrounded by the strong Mother Nature´s energy is very healing and supporting and profoundly affects in our body, mind and soul. Specific kundalini yoga techniques and meditations will help our hearts to find the courage to open and shine, to awake inner power and joy, to see through any limitations to help them to release and deeply connect with our true selves and the peace inside.
Intensive daily yoga and meditation practice supported by beautiful embrasing Mother Nature.
The drive and attention of two teachers.
For yogis of all levels.
International group, everybody is welcome. Teachings in English with Czech and Turkish guidlines.
There will be enough time to relax and enjoy pure nature and new friends.
An amazing welcoming place hidden away from built-up areas (accommodation in the tree houses or bungalows).
Two beaches and daily beach time 1km long beach.
The sun, sea and delicious Turkish vegetarian food.
Other activitities: Horse back riding, boat trips, tracking and hiking, sea kayking, thai massages, table tennis, volleyball, archological site 20 min by walk, .. etc.
Yoga Teachers
Semin Jap Preet and Irena Shanti are experienced and dedicated kundalini yoga teachers who share an open-hearted approach to their teachings. They will guide you to connect deeply with the true selves and the peace within.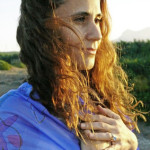 SEMIN JAP PREET KAUR has been studying and praticing yoga for over 15 years. She is a certified yoga teacher in Kundalini Yoga & Meditation and Children Yoga & Meditation.  Her journey started with the sentence "I would like to discover myself". She opened her heart and let the process work for her. Her main value is to be authentic and she loves to share her experiences through her blog "Living in Heart" (in Turkish only).  Her main drive is to help people to connect into their core, to LOVE. Mainly she is working with women and children.  She loves to inspire, empower and heal people.   Beside yoga she is dancing, singing and doing ceramic. She is the mother of her two children. She is based in Istanbul, Turkey.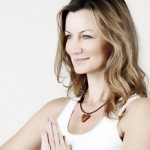 IRENA SHANTI KAUR  has been studying and practicing yoga for over twenty years. She is certified yoga teacher in Kundalini yoga and meditation,  Hormonal yoga theraphy and Laughter yoga.  She deepens her knowledge further  by studying  Kundalini Medicine &Therapy,  energetic healing and sound healing. Besides yoga, Irena is involved in art & photography.  She is based in Prague, Czech Republic.
Accommodation
You can choose accommodation in the tree houses, tree lodges, bungalows or camping in your own tent. Prices are listed per person and night bellow.
Costs

Price for yoga seminar:  € 220 or € 250 if if registered and pre-payed non-refundable deposit €150 by April 30, 2016. Price include:  Yoga practice (pls see the preliminar schedule) and rent of yoga room.
Accommodation prices: € 32 – € 44 per person and night in double room. Accommodation price differs according chosen accommodation. Tree House (no towels, shared bathrooms): staying alone € 45 or if shared with 2 persons € 32 per person. Tree lodge: (no towels, shared bathrooms): staying alone € 55 or if shared with 2 persons € 38 per person. Bungalows (with towels, bathroom inside): staying alone € 66 or if shared with 2 persons € 44 per person or if shared 3- 4 persons € 35 per person. Tent camping in your own tent (no towels): € 26 per person and night. All accommodation prices include vegetarian breakfest, lunch and dinner.
Note that if you would like to come before the BE YOU retreat dates or stay longer, these days you stay for the prices from the official price list, and only half board is included within the price (breakfest and dinner).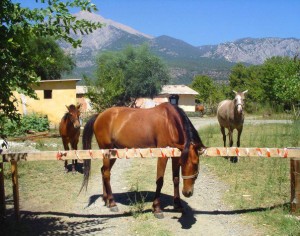 Price doesnt include
Airplane tickets to Antalaya
Transfer from the Antalaya airport to the venue
Insurance
Trips – we can arrange trips to see archelogical sites, or visit in Turkish bath Hamman etc.
Airplane tickets
There are also direct flights Prague/ Antalya with Smart Wings or Turkish airlines are flying through Istanbul.
Daily schedule
Sadhana Moorning meditation (before Sunrise) … for early birds.
Breakfest 8:00
Moorning yoga 10:00-12:00
Light Lunch 12:30
Afternoon yoga 16:30 – 18:15 (every second day)
Dinner 18:30
Evening meditations 20:30 – 21:00 (every second day)
Every second day free afternoon
Reatreat will start on Saturday June 4 at 16:00 with Afternoon yoga session. First meal is diner the same day. Last meal is breakfest on Sunday June 12.
Registration and Contacts