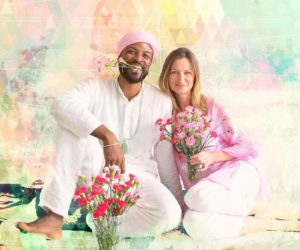 BE JOY in Light and Prosperity

FOR ENGLISH PLEASE SCROLL DOWN BELLOW.
Weekend with Amanbir, Ilana and Irena/
Víkend s Amanbirem, Ilanou a Irenou

27.- 30.4. 2018
Krkonoše
Víkend o srdci, radosti a hojnosti. Víkend společného setkání a ponoření se do proudu radosti a hojnosti. Prohloubíme spojení s vnitřní radostí a rozproudíme ji do všech oblastí našeho života. Rozšíříme magnetické pole prosperity a podpoříme mysl a srdce, aby ji udržely. Připojte se k nám k praxi Kundalini jógy a meditací na tomto krásném místě, abychom se spojili s vnitřní moudrostí a zdrojem radosti. Víkend bude o poznávání sama sebe na úrovni fyzické a duchovní. Budeme pracovat s krijemi Kundalini jógy, hlubokými meditacemi, milující laskavostí a léčivými vibracemi gongu a bubnu.
Nikdy nejsme příliš staří, příliš důležití, příliš dospělí, příliš smutní, příliš naštvaní, příliš cokoli, abychom nemohli žít v RADOSTI a hojnosti. Radost vycházející zevnitř je léčivá, přímá cesta k inspiraci, ke všemu podstatnému, a posvátnému. Opravdová radost je naplněna nepodmíněnou láskou, je to nejbezpečnější místo, na kterém můžete být! Radujte se ze života, sama sebe a s lidmi okolo vás!
Budeme mít dvě jógové lekce denně, plus ranní a večerní meditace. Začneme v pátek večeří v 18h a skončíme v pondělí dopolední lekcí.
Cena za program 5.000 Kč nebo 4.400 (při platbě do 30.3.)
Cena za ubytování včetně plné penze 2.940 Kč (3 x 980)
Rezervace: Irena Shanti, kundaliniprague@gmail.com, 777 015 700
Učení bude probíhat v angličtině s českým překladem, pokud bude třeba.
S sebou: jogamatku, pohodlné oblečení, meditační polštář, deku a uzavíratelnou nádobu na pití.
Těší se na vás: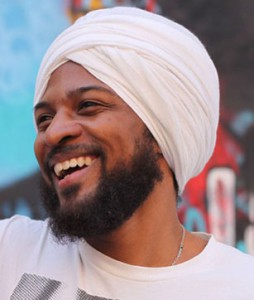 AMANBIR SINGH  působí v New Yorku jako učitel kundalini jógy, starověké linie jógy. Jeho semináře jsou známé dynamickým a praktickým přístupem a spojením jeho vřelosti, smyslem pro humor, a léty zkušeností. Amanbir pracuje též jako léčitel vzdělaný v mnoha oblastech. Studoval akupunkturu, východní medicínu, astrologii, bylinnou terapii, numerologii, a NADA terapii pro drogově závislé. Nyní učí v rámci mnoha mezinárodních seminářů v oblasti terapeutické jógy a tradiční orientální medicíny.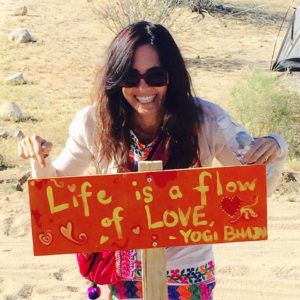 ILANA FINTZ je lektorka kundalini jógy a meditací, studovala u Yogi Bhajana, Gurmukh, Richarda Freemana a dalších renomovaných učitelů. V Jižní Africe vede vzdělávací program pro lektory kundalini jógy. Spolu se svým manželem Antonem založila Guru Ram Das jógové centrum, místo míru a léčení v srdci Kapského města, kde pořádá nejrůznější jógové vzdělávací kurzy. Illana je rovněž zakladatelkou a ředitelkou Spirit festivalu Afrika – joga, tanec a zpěv manter, festival známý svou jedinečnou atmosférou a největší jógovou komunitou v Africe. Lekce Ilany jsou plné výzev a radosti zároveň. Ilana žije v Kapském městě v Jihoafrické republice.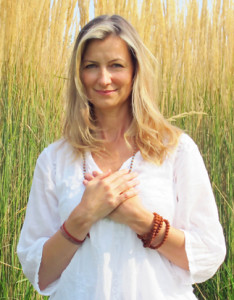 IRENA SHANTI KAUR studuje a praktikuje jógu více jak pětadvacet let, je certifikovanou lektorkou kundalini jógy a hormonální jógové terapie a také jógy smíchu, Gong Master. Své znalosti prohlubuje studiem Terapie kundalini jógou, energetického léčení a studiem léčby zvukovými vibracemi. Je zasvěcena do umění gongu a šamanského bubnu. K učení přistupuje s pokorou a radostí sdílet tuto technologii, která může být velkou oporou na naší cestě a napomoci žít život naplno. Vedle jógy se věnuje projektům v oblasti výtvarného umění, fotografie a designu. Žije v Praze.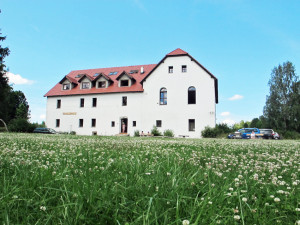 MÍSTO
Kurz bude probíhat v krásném místě v Krkonoších v jednoduše vybaveném jógovém centru ašrámového typu s pěknými dvou a třílůžkovými pokoji s koupelnou a krásnou prostornou místností na jógu. Vegetariánské jídlo 3 x denně je zahrnuto v ceně ubytování.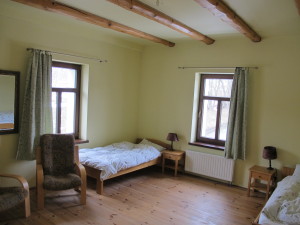 DOPRAVA
Autobusem: do Harrachova (cca 2,5 hod jízdy z Prahy). Za poplatek vám zajistíme dopravu z Harrachova na místo.
Autem: Místo se nachází cca 30 – 45 minut jízdy z Harrachova, směr Jelenia Gora. Zašleme vám mapu a dispozice na cestu, dejte nám prosím vědět, jestli máte v autě místo pro jiné účastníky, kteří nepojedou vlastním autem. Děkujeme.
Prosím dejte nám vědět, kdy přijedete a kdy budete odjíždět, anebo jestli potřebujete zajistit dopravu z Harrachova. Doporučujeme na místo dorazit v pátek 27.4. nejpozději do 18 hodin.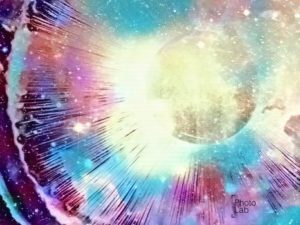 REZERVACE A DOTAZY: Irena Shanti
kundaliniprague@gmail.com tel:  +420777015700
Těšíme se na vás! Rádi zodpovíme vaše případné dotazy. Sat Nam.
BE Joy Weekend with Amanbir, Ilana and Irena
27.- 30.4. 2018
Krkonoše mountains
Be JOY in Light and Prosperity. A weekend to gather and immerse in the flow of youthful joy and prosperity. To deepen the connection to joy – to bring this forward into all areas of life. To expand the magnetic field of prosperity – and support of mind and heart to maintain. We will gather with powerful kundalini kriyas, deep meditations, loving kindness and the healing waves of the Gong and drums.
Teachers: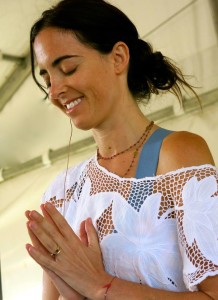 ILANA FINZ  is kundalini yoga teacher, she studied with Yogi Bhajan, Gurmukh, Richard Freeman and other renewed international teachers. She is leading kundalini yoga educational programm in South Africa.  Together with her husband she fouded Guru Ram Das yoga studio, place of peace and healing in the heart in Cape Town..Ilana is also founder and director of Spirit Africa festival – yoga, dance, mantras, international festival that is known for its unique atmosphere and the biggest yoga community in Africa. Ilana´s teachings are full of challenges and joy at the same time.
AMANBIR SINGH is based in New York City and offers a dynamic and applicable approach to the ancient lineage of Kundalni Yoga. In each class Amanbir is known for bringing his warmth, sense of humor, and vast years of experience. Amanbir draws his influence from his years of working as a healer and his extensive training in the modalities of acupuncture, eastern medicine, astrology, herbal therapy, numerology, and NADA drug addiction therapy. Amanbir currently teaches his in-depth understanding of western physiology/eastern anatomy & numerology in various yoga and therapy trainings. He holds a Master of Science in Traditional Oriental Medicine and a Bachelor of Science in Engineering.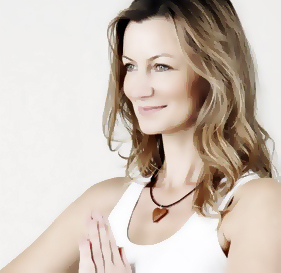 IRENA SHANTI KAUR  has been studying and practicing yoga for over twenty years. She is certified yoga teacher in Kundalini Yoga and Meditations, Hormonal Yoga Theraphy and Laughter Yoga. She deepens her knowledge further by studying Kundalini Medicine &Therapy, Energetic healing and Sound healing. Shanti's classes are uplifting, challenging, and healing at a deep level.  Besides yoga, she is involved in art & photography.  She is based in Prague, Czech Republic.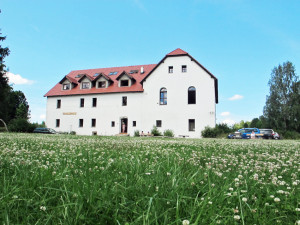 VENUE
We will stay in recently renovated ashram style retreat center. Each of the beautiful rooms has its own bathroom and a peaceful view of the area. The spacey yoga room, with big windows connects us to the natural beauty of the Czech/Polish Mountains in the center of Europe. There are rooms for two or three persons available there. Vegetarian meals are included in the accommodation price.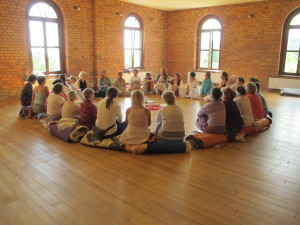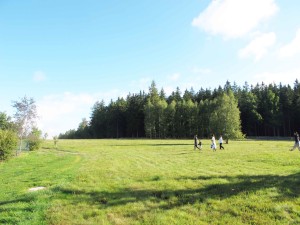 REGISTRATION and MORE INFO:
Irena Shanti, kundaliniprague@gmail.com, 777 015 700