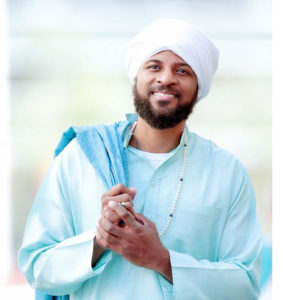 Pětitidenní ranní JOGÍNSKÁ OČISTA v roce 2020 proběhne virtuálně přes ZOOM 
__JOGÍNSKÁ OČISTA s AMANBIREM letos VIRTUÁLNĚ z pohodlí vašeho domova!
__YOGIC CLEANCE WITH AMANBIR at ZOOM 27 April-1 May, 2020 (6:30-8:00 am Prague, Paris, Bratislava, Berlin time)
Těšíme se na vás každé ráno po 27.4. – pá 1.5. 2020
vždy 6:30-8:00 u vás doma
Registrace: kundaliniprague@gmail.com (Irena)
Po registraci vám zašleme Dotazník, který nám vypněný pošlete obratem zpět a Jídelníček/dietu, kterou budete dodržovat po celý týden očisty.
Registrovat se můžete nejpozději do 23/4/2020.
Cena 1.780 Kč.
(Program lze zakoupit pouze jako celek)
Těšíme se na vás!
Amanbir, Irena a Yogame
Připravili jsme pro vás opět oblíbený očistný a omlazující program založený na jógových učeních a na léčebných očistných technikách východní medicíny. Během pěti dnů budeme dodržovat doporučený výživný vegansko-alkalický dietní režim, očistný proces podpoříme každé ráno specifickým jógovým cvičením a meditacemi. Celý detoxikační proces aktivujeme rovněž stimulací akupunkturních bodů, které napomáhají nastolit v těle harmonii a zmírnit chutě. Tato jogínská očista je velmi jemná, ale účinná. Na rozdíl od jiných radikálních diet či půstů, kdy dochází ke zbytečnému stresu na tělo i psychiku, projdeme očistným procesem, který aktivuje hlubokou změnu v našem těle i psychice a navrátí je zpět do přirozeného stavu rovnováhy.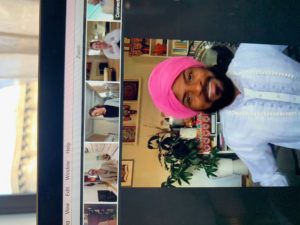 Joe Amanbir Young působí v New Yorku jako učitel kundalini jógy, starověké linie jógy. Jeho semináře jsou známé dynamickým a praktickým přístupem a spojením jeho vřelosti, smyslem pro humor, a léty zkušeností. Amanbir pracuje též jako léčitel vzdělaný v mnoha oblastech. Studoval akupunkturu, východní medicínu, astrologii, bylinnou terapii, numerologii, a NADA terapii pro drogově závislé. Nyní učí v rámci mnoha mezinárodních seminářů v oblasti terapeutické jógy a tradiční orientální medicíny. V ČR je hostujícím iučitelem Akademie vnitřního vědomí. www.kundaliniprague
Výuka bude v anglickém jazyce s tlumočením do češtiny, pokud bude třeba.
POKUD BYSTE MĚLI ZÁJEM SE OČISTY ZÚČASTNIT, A BYLI V HMOTNÉ NOUZI, NEVÁHEJTE NÁM NAPSAT.
Osobní léčebné konzultace. Amanbir bude během svého pobytu v Praze poskytovat i osobní konzultace. Cena 1.400Kč. Možno objednat ve studiu Yogame nebo u Ireny Shanti. V případě potřeby zajistíme tlumočení.
_____
__YOGIC CLEANCE WITH AMANBIR at ZOOM
27 April-1 May, 2020 (6:30-8:00 am  (Prague, Paris, Bratislava, Berlin time)
Price: 1.750 CZK
Registration: kundaliniprague@gmail.com
Spring is the greatest time of the year to cleanse the body and enhance vitality. We will come together each morning as a group via Zoom to connect. Kundalini Yoga, Deep Meditation, and the healing Gong current to support the cleansing process while keeping the body strong.
This cleanse will be personally tailored for each individual as a staple diet may not work for all body types. Unlike harsh and radical cleanses, this is a gentle protocol open to all levels of fitness and health. Amanbir will assess each participant's constitution and give a personally tailored diet plan for the 5 day cleanse.
Teaching will be held in English, translation will be provided.
NOTE. If you would like to attend, but are in financial need of assistance, do not hesitate to contact us. xxx
——-ENGLISH TEXT HERE——
A)  every day from 6:30AM to 8:00AM
B) every day from 8:15AM to 9:45AM
Price CZK 3.300

Yogame, Národní 21, Praha 1.
Registrations on www.yogame.cz or more info on e-mail: kundaliniprague@gmail.com
The Spring is the most powerful time to cleanse the body and to create a solid foundation for your health and fitness.  Based on the teachings of Yogi Bhajan and the healing traditions of Eastern and Ayurvedic Medicine, the Yogic Cleance builds on the power of a group dynamic and has supported profound change in the lives of hundreds of students.
The Yogic Cleance is a six day module of cleansing Kundalini Yoga, nutritious vegan-alkaline food regimen, healing herbs, and yogic counseling.  Unlike more radical cleanses that impose undue stress on the body and psyche, the Yogis Cleanse is gentle–yet powerful and effective at bringing the body back to its natural state of equilibrium.  With the foundation of a healthy body, we can heal our minds at a deeper level and brighten our spirits.
We invite you to join in this supportive environment where you will join others in the cleanse for morning Kundalini yoga, meditation, education, and support.  This group process, together with the nutritional program, ensures the body and spirit are receiving the support necessary to rebuild while detoxifying. In the course you will receive: -Nutritional Guide to support your body and its needs during the cleanse and after. -Chinese Herbal Package to promote detoxification and strengthen the body's systems. -Knowledge of Acupressure points that can help promote healing and alleviate stress in yourself and for others.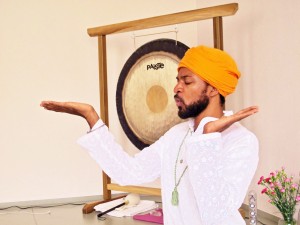 PRIVATE HEALING SESSIONS with Amanbir. Price CZK 1.400. Reservations on E: recepce@yogame.cz, T: +420 602 770 867 or 777 015 700.
ABOUT AMANBIR. Amanbir is based in New York City and offers a dynamic and applicable approach to the ancient lineage of Kundalni Yoga. In each class Amanbir is known for bringing his warmth, sense of humor, and vast years of experience. Amanbir draws his influence from his years of working as a healer and his extensive training in the modalities of acupuncture, eastern medicine, astrology, herbal therapy, numerology, and NADA drug addiction therapy. Amanbir currently teaches his in-depth understanding of western physiology/eastern anatomy & numerology in various yoga and therapy trainings. He holds a Master of Science in Traditional Oriental Medicine and a Bachelor of Science in Engineering.
RESERVATIONS on www.yogame.cz   or at e-mail: kundaliniprague@gmail.com