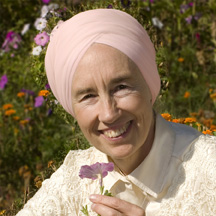 We are delighted to announce 2 Events with Guru Rattana in October 2017 – a retreat in Krkonose – Giant Mountains and Master class in Yogame (Prague, see below)
 Know Myself, Love Myself
Retreat with Guru Rattana, Ph.D.
When: October Thu 5th – Fri 13th
Where: Krkonoše – Giant Mountains, 2,5 driving from Prague by car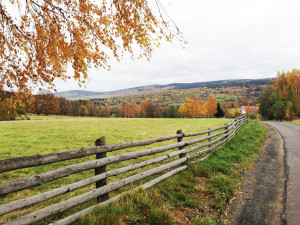 We are very happy to invite you to  another special retreat with Guru Rattana (teacher of Kundalini yoga and student of Yogi Bhajan since 1977). With heart-felt gratitude for Guru Rattana's deep and gentle style of teaching, we highly recommend that you experience for yourself the shift in conscious that is possible in her space of love. You will enjoy the ashram-like setting in the beautiful  nature of the Czech/Polish Mountains –  a place with palpable spiritual energy that imparts profound healing and peace.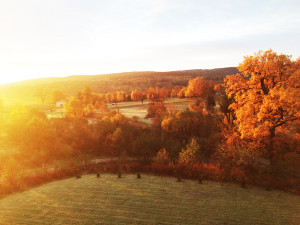 Retreat theme:  Know myself, love myself
From a profound understanding of your unique design, you will move into self-acceptance and self-love.
You will re-write your life story from the perspective of your soul evolution this lifetime.
Using Tantric Numerology and Astrology, you will
♥ get to know your unique being
♥ investigate your destiny path and soul blueprint
♥ appreciate and find harmony with your special life – its challenges and gifts
♥ understand, follow, and honor your personal path
Using the Technology of Kundalini Yoga and Meditation, you will
♥ awaken your heart to your Soul Self
♥ hold the sacred heart space to heal your past and live in the joy of the present
♥ enjoy cozy closeness with your subtle energy bodies
♥ open the door to your sacred heart space within, walk through, and stay there!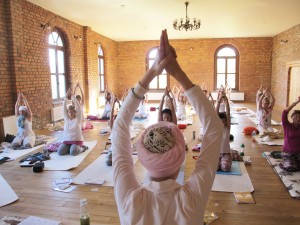 Guru Rattana will share special dynamics of awakening and Self-empowerment based on her 40 year daily practice of Kundalini Yoga. We will use Kundalini Yoga, pranayama, and mantras to cultivate deep inner experiences and to immerse ourselves in the resonance of Oneness where our Soul Self brings us into an experience of peace and love.
YOU are invited!
We invite teachers of all yoga, meditation, and healing modalities to take advantage of this opportunity to deepen your personal practice and to enhance your teaching and healing skills.
INNER AWARENESS ACADEMY.
This retreat is a part of the special WORKSHOP SERIES – educational Aquarian program of International Kundalini Academy of inner awareness. You can choose to attend only some parts of it or to go through all parts with the option to get your certificate from Kundalini Rising International Yoga Academy. (If you are interested, ask for more information Irena Shanti on kundaliniprague@gmail.com).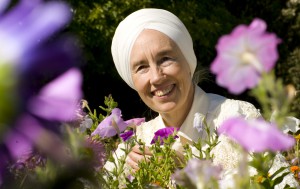 GURU RATTANA. Pioneering teacher and prolific writer, Guru Rattana is author of four of the original and still extremely popular Kundalini Yoga and Meditation manuals: Transitions to a Heart-Centered World, Relax and Renew, Sexuality and Spirituality, and Introduction to Kundalini Yoga, as well as Your Life is in Your Chakras and The Destiny of Women Is the Destiny of the World. Her most recent books are The Inner Art of Love and The Gift of Womanhood — Inner Mastery, Outer Mystery,  revised book Introduction to Kundalini Yoga and Meditation (Begin and Deepen Your Practice – Vol I) and new Volume II – Inner Awareness and Self-Initiation.  Last year she published a new book about Jap-ji Sing to Your Soul.
Guru Rattana began studying with Yogi Bhajan in 1977 and is a KRI certified Kundalini Yoga Teacher. Her Inner Awareness approach to Kundalini Yoga and Meditation integrates subtle sensory sensitivity into the practice. She trains teachers and teaches annually throughout Europe September through November. She is leading teacher of the special educational programm INNER AWARENESS ACADEMY.
Guru Rattana's manuals and more are available at http://www.yogatech.com where you can also sign up for Guru Rattana On-line Streaming Video classes (over 70 classes and more to come) and read her monthly astrology/KY Guru Rattana Blog.
Guru Rattana earned her Doctorate in Political Science from the Graduate Institute of International Studies (University of Geneva) and received her Master's degree from Johns Hopkins School of Advanced International Studies. She has taught at Dartmouth College, MIT, New Hampshire College, U.S. International University, the Institute of Transpersonal Psychology in Palo Alto, CA, and Stanford University. She lives in San Diego, California.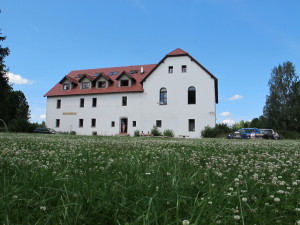 VENUE
We will stay in recently renovated ashram style retreat center. Each of the beautiful rooms has its own bathroom and a peaceful view of the area. The spacey yoga room, with big windows connects us to the natural beauty of the Czech/Polish Mountains in the center of Europe. There are rooms for two or three persons available there. Vegetarian meals are included in the accommodation price.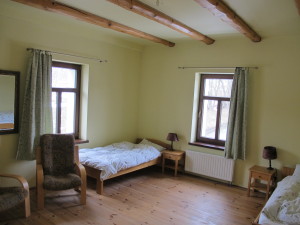 PRICES
YOGA FEE is __ is early bird price for reservation and the payment of 5.000 CZK by June 30rd. This non-refundable deposit of 5.000 CZK reserves your place. Balance is due by September 20th.  If you prefer to pay  in euros, the price is based on the rate of the date of the payment.
ACCOMODATION PRICE per person and day in double or triple room with the bathroom is 980 CZK per day, price includes 3 vegetarian meals per day.
Price doesn't  include transportation, transfers from Harrachov and insurance costs.
DATES
October 5th – 13th 2017. We will start on Thursday Oct.5th at 6:00 PM, first meal is dinner. Please arrive till 6 PM. We will finish on Friday next week, 13th with morning class.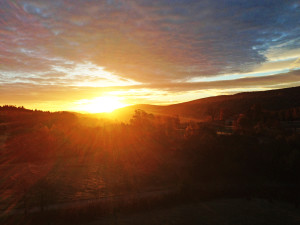 DAILY SCHEDULE
Morning Sadhana
Breakfast 8AM -10AM
Morning Session 10AM-1PM
Lunch 1PM-2:30PM
Afternoon Session 3PM-5:45PM
Dinner 6PM-7:15PM
Evening meditation or free time 7:30PM-8:30PM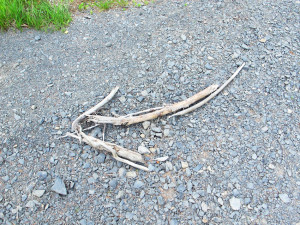 HOW TO GET THERE
By airplane to Prague, and then by bus to Harrachov (2,5 hours from Prague). We will arrange transport from Harrachov to the venue for you. If necessary, we will provide you information how to get to the bus station from the airport.
By car: Venue is in a little village 30-45 minutes from Harrachov, direction to Jelenia Gora. We will provide you with detailed map and information.
Please let us know when you are arriving and leaving, or if you need arrange the transfer from Harrachov. It is recommended to arrive to the venue on Thursday October 5th, at 6 PM the latest.
CONTACT PERSONS
REGISTRATION AND MORE INFO: Irena Shanti kundaliniprague@gmail.com +420777015700
We look forward to see you there! Sat Nam :+)
SECOND EVENT WITH GURU RATTANA, October 2017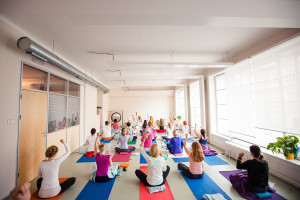 Master class: Is your energy working for you?
Master class of Kundalini yoga and meditation
Yogame, Národní 21, Praha 1,
October 3,  2017 19-21 Fee

You can reserve on: kundaliniprague@gmail.com
'When you are calm, quiet and sensitive then you can expand. But when you are irritated, phobic, fearful, insensitive, and neurotic, you can't achieve anything." Yogi Bhajan
Our well-being, health, happiness, and success in life all depend upon our energy. Since everything ( you, me, the Universe) is ultimately energy, it is wise to investigate how our energy can work for us, instead of sabotage us. Whatever our life challenges, the answer has to do with how we can upgrade, balance, relax, and more effectively and efficiently use our energy.
In this workshop we will practice Kundalini Yoga and Meditation to
♦ cultivate subtle sensitivity to what our energy is doing
♦ develop feeling awareness and enjoy our energy instead of escaping into thinking
♦ learn how to nurture and elevate our energy
♦ replace fear and frustration with love, radiance and magnetism
♦ merge our personal energy with universal energy